Ring Size Guide
When you shop for rings online, it's best to know your correct ring size. This gives you a bespoke-quality fit. You can visit a local jeweler – they have special ring sizers. But you can also easily find your ring size yourself at home, if you use this guide.
3 Easy Ways of Getting Your Right Ring Size
1.
Measure the circumference
of your ring finger
You can measure your ring size using a string. Take the string and wrap it around the base of your finger. Then, line that up with a ruler and take down its length in millimeters.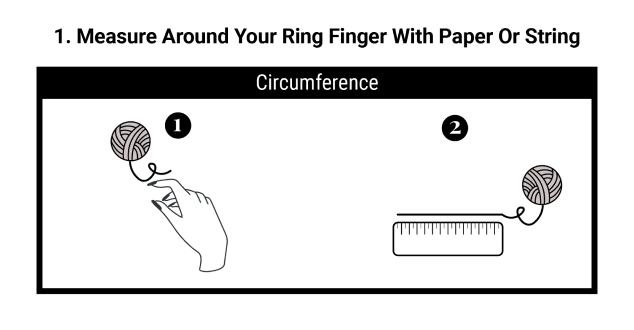 2.
Measure the diameter of your ring
Take a ruler and measure straight across the inside of the ring from edge to edge. Take the diameter measurement of the ring in millimeters.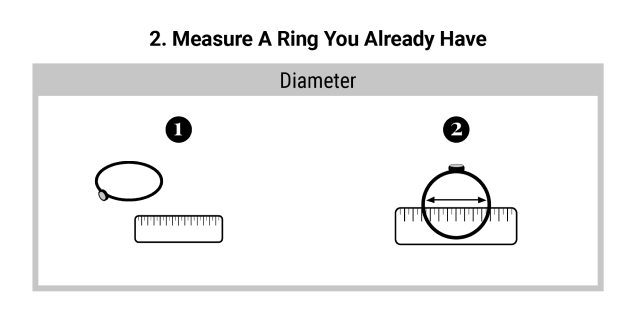 3.
Ring size chart
Use the chart below to determine your US/Asia ring size. Or you can download our international ring sizer for more accurate measurement.
Download International Ring Sizer